What is Roku: Everything You Need To Know About This Powerful Streaming Platform
From a few TV stations capable of being received via antennas to smart TVs opening up an incredible world of unlimited possibilities in the past few decades, the TV industry has undergone a profound change.
Consequently, TV manufacturers have come up with many emerging terms to describe their marketing concepts. An excellent example of this is Roku TV.
With Roku, you can enjoy a seamless streaming experience from various streaming video services. Simply connect a Roku device, such as a streaming box, Streambar, stick, or TV, to the Internet, and you're good to go. 
But first, let's check out Roku and its capabilities.
What is Roku? Overview of the Roku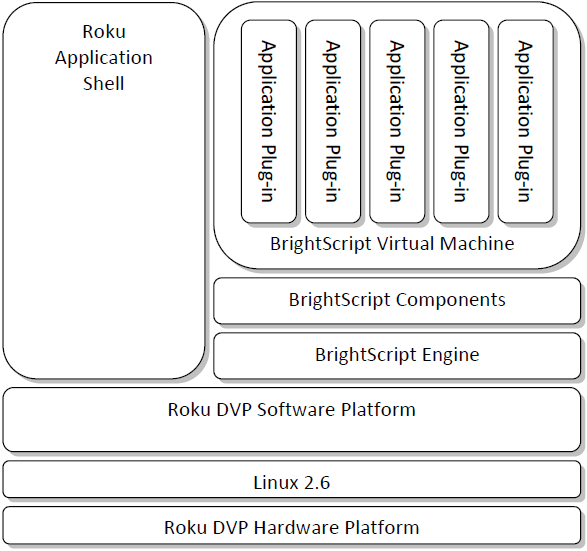 As one of the pioneers in the video streaming industry, Roku has established a strong presence in the U.S. and is expanding rapidly globally with its innovative open-streaming platform. 
With award-winning streaming players and soundbars, the company has created the most popular T.V. streaming O.S. for the U.S. and Canada and the most popular smart TV OS in Mexico.
With Roku's Operating System, publishers can quickly develop intuitive channels that perform seamlessly on T.V. and offer a smooth user experience. 
More than 65 million users are active on Roku, twice as many as the biggest cable provider in the U.S. Whereas, over 21.9 billion hours of content have been watched on Roku since the beginning of the year. 
As a result, publishers can reach a global audience and monetize their content.
How Roku Works?
With a Roku streaming media player, you connect it directly to your TV, as with a Roku stick, or with an HDMI cable if it's a Roku set-top box. Roku TVs include a Roku device built-in, so there's no need for another device to be connected.
Connecting the Roku player and television to the Internet is also necessary. The Roku device connects wirelessly through Wi-Fi to your home network. 
In addition, some Roku TVs and high-end Roku Ultra streaming players have Ethernet connections so that they can be connected to Ethernet cables for more stability. Most of the time, however, Wi-Fi will work just fine.
Watching streaming video services on Roku players requires minimal setup. 
First, you must install specific "channels" or apps. For instance, you need to install the Netflix channel to watch Netflix on a Roku device. 

Then, you access the Roku Channel Store via the Roku Home screen. There is no charge for installing a new channel, but some channels require a subscription.

On Roku, navigate through a menu on the left side of the screen. On the Home screen, you'll find all the channels you can watch. 

On the Streaming Channels screen, you'll find the Roku Channel Store. Roku's Settings screen has all the options and settings you need, and the Search screen lets you search for specific programs or actors.

Your installed channels appear on the Roku Home screen as tiles. You can rearrange them by selecting Move Channel from the Options button on the remote. By doing so, you can customize your Home screen.
You can use the Roku mobile app to control your Roku player or TV from your smartphone. You can even control your Roku player with Alexa's voice commands from your Amazon Echo device or your phone.
Roku Devices 
Among Roku's streaming media devices, there are three types, with different models within each type:
Type #1: Set-top boxes
They are standalone set-top boxes that connect to your TV via HDMI cable. Roku Express, Roku Express 4K, and Roku Ultra are some available models.
Type #2: Streaming sticks
It is a small device, about the size of a gum pack, that connects directly to the HDMI port on your TV. There are two different Roku Streaming Stick models available: Roku Streaming Stick 4K and Roku Streaming Stick.
Type #3: Roku TVs
With Roku streaming built-in, these large-screen LCD TVs have much to offer. Insignia, Sharp, RCA, Hisense, Hitachi, TCL, and Westinghouse are all companies that manufacture Roku TVs. They come in various screen sizes, starting at 32 inches and up to 85 inches.
Type #4: Roku Streambar. 
This product might be a good fit for those who love the high-quality sound. With it, not only can you stream 4K and HDR content, but you can also enjoy premium sound without using an external speaker. In addition, you can enjoy all your favorite home entertainment content on your TV with the Roku Stream Bar.
Type #5: Roku Mobile app
A Roku app is a must-have for all streamers. It offers convenient remote, voice search, and private listening options to control your streaming experience. 
In addition, the Roku app lets you easily search across top channels and find free and low-cost streaming options for your favorite movies and shows.
Roku's app offers voice control capabilities to search, launch entertainment, control your streaming, and more. You can tap the voice icon and use voice commands to do so. You can also switch between different inputs and set a sleep timer using the Roku TV's voice control.
With its private listening feature, the Roku app offers a convenient solution to those looking for a personal audio experience. Connect your mobile device to headphones to listen to audio content at any volume without causing others to be distracted. 
Additionally, up to three individuals can join in on the private listening experience using their mobile devices. This feature offers a convenient and discreet way to enjoy the audio content through the Roku app.
Also, you can share your photos, videos, and music with others via the Roku app. From your compatible smartphone, you can cast your photos and videos directly to your TV, allowing you to enjoy slideshows and videos with your family and friends. 
How To Create A Roku Channel? Tools and Prerequisites 
The following tools and prerequisites are required to create a Roku channel:
Roku device

: Physical Roku devices are necessary for testing and debugging channels.

Roku SDK

: Roku's Software Development Kit provides the tools and resources necessary to create a Roku channel. Visit https://developer.roku.com/en-gb/develop to download the SDK.

Text editor

: Text editors such as Notepad++ or Sublime Text are needed to write the channel code.

Web server

: To host the channel's assets and files, a web server is required.

Programming skills

: Roku channels require knowledge of BrightScript (Roku's proprietary scripting language) and XML.

Roku developer account

: A developer account must publish a channel to the Roku Channel Store. Sign up for a developer account here: https://my.roku.com/signup.
Roku TV Installation
Get started with your Roku TV by following these simple steps for installation and setup.
#1. Insert batteries in the remote control.
Remove the back cover, insert the correct polarity batteries, and reattach the back cover.
#2. Turn on the TV
Make sure the standby indicator light is on, and press the power button on the Roku TV remote. The startup screen will appear after a short wait, followed by the Guided Setup screen.
#3. Select Home Use
Set up the system for home use unless you set it up for store display.
#4. Connect to the network and internet.
Select a wireless network, and enter the password. Select 'Scan again' if the network doesn't appear. Select 'Show password' to view the typed password. When typing passwords, use the shift button on the keyboard to enter capital letters. Select 'Connect' to connect to the internet and network automatically.
#5. Download the latest software.
Upon connecting to the internet, Roku TV will download the latest Roku OS software and restart.
#6. Create a Roku account and activate your Roku TV.
By entering a valid email address on the activation screen, you can link your Roku TV to a Roku account. Then, activate the TV by using your computer or smartphone. There may be a delay in receiving the activation email to arrive. If necessary, check your spam folder.
#7. Connect Devices
Ensure all your devices are connected, including your cable box, video game console, Blu-ray/DVD player, VCR, sound bar, and home theatre receiver. 
Select "Everything is plugged in and turned on" on the "Let's connect your devices" screen. 
Give each input a name or icon by following the prompts. Make sure everything is connected and turned on. Click the arrow buttons to select and OK to confirm.
#8. Finish setup
You have now completed the setup process and can watch your favourite shows.
Conclusion
The Roku streaming device is a convenient and versatile streaming solution that gives you access to many popular video services. Roku has something to offer for everyone, be it favorite shows or discovering something new.
FAQs
1. What Can You Watch on Roku?
There are thousands of channels available to Roku users. These include subscription-based and free (ad-supported) services, including on-demand and live content. Additionally, there are many Roku channels dedicated to specific topics.
Here are some of the most popular streaming video services available on Roku:
Amazon Prime Video

Apple TV+

BritBox

Discovery+

Disney+

ESPN+

Freevee

fuboTV

HBO Max

Hulu

Netflix

Pandora

Paramount+

Peacock

Pluto TV

Sling TV

Spotify

YouTube
In addition to The Roku Channel, Roku also offers its channel. This ad-supported channel allows you to watch movies and TV shows for free.
What is the most powerful streaming player?
Roku is hands down the most powerful streaming player currently. With a large selection of content, users can choose from over 500,000 movies and TV episodes. And not to mention, its universal search feature is something platforms like Amazon misses. On Amazon, Amazon Prime is given priority for user searches. Thankfully, this is not the case with Roku.